April 25, 2011
Cement Extrusion Tester
Measurement of cement curing kinetics is critical for both R&D and quality control, but has traditionally required use of either complex and costly rheometers or highly variable qualitative tests for handling characteristics. The new Cement Extrusion Tester (CET), designed by engineers at Cambridge Polymer Group, provides accurate curing kinetics data and quantitative determination of handling characteristics from a single, rapid test.
Designed for analysis of PMMA bone cement, the CET can provide accurate viscosity data for any reacting system with viscosity in the range of 50-5000 Pa*s, including:
Quality control
Validation
Rapid R&D screening
Biomedical materials testing
General cement cure times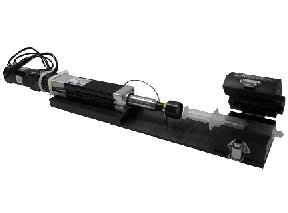 Go to our web site at http://www.campoly.com/ for more information.