March 15, 2017
CPG Researchers Receive Hip Replacement Positioning Patent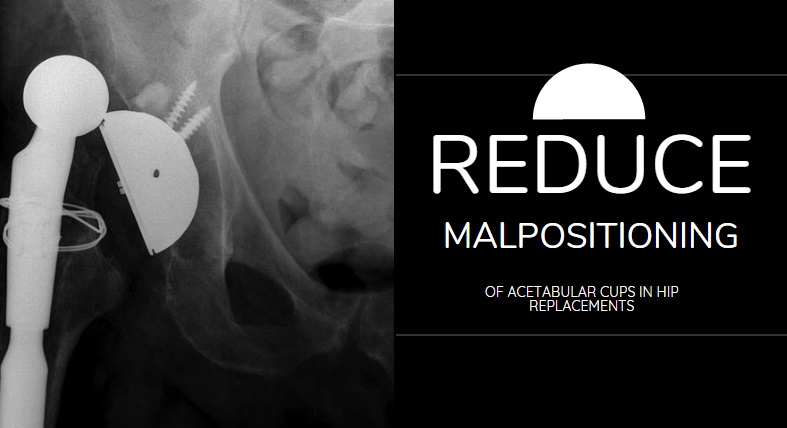 CPG researchers, along with orthopedic surgeons from the Massachusetts General Hospital, received a U.S. patent for a low cost navigation system designed to assist surgeons in aligning the acetabular cup used in hip replacement surgeries. The USTPO issued the patent as number 9,554,731.
Hip replacements now have a possible life expectancy of over 20 years, the duration enhanced if the replacement is positioned correctly during implantation. After initial positioning on the operating table, the patient is secured with rigid posts or bags, and then covered in sterile drapes. Despite the restraints, the patient often moves, due to the sometimes drastic motions during surgery. The drapes make it difficult for the surgeon to find the true orientation of the hip, and even a small positioning error could lead to decreased implant longevity.
CPG's tool allows surgeons to overcome the challenge of the draped, moving patient without radical changes in surgical procedures. The device streams patient orientation data to either a monitor or hand-held device, reporting an acceptable range of position angles and warning of incorrect orientation. CPG's patented sensor is built on an adhesive pad, slightly larger than a quarter - cheap and disposable.
Optimize Your Patient Positioning
Improved implant position decreases wear and increases longevity.
Additional feedback is beneficial to all surgeons, but is especially helpful to low-volume and inexperienced surgeons.
This device is available for license. Please contact us for more information.