May 9, 2022
Material Selection for Physical Product Development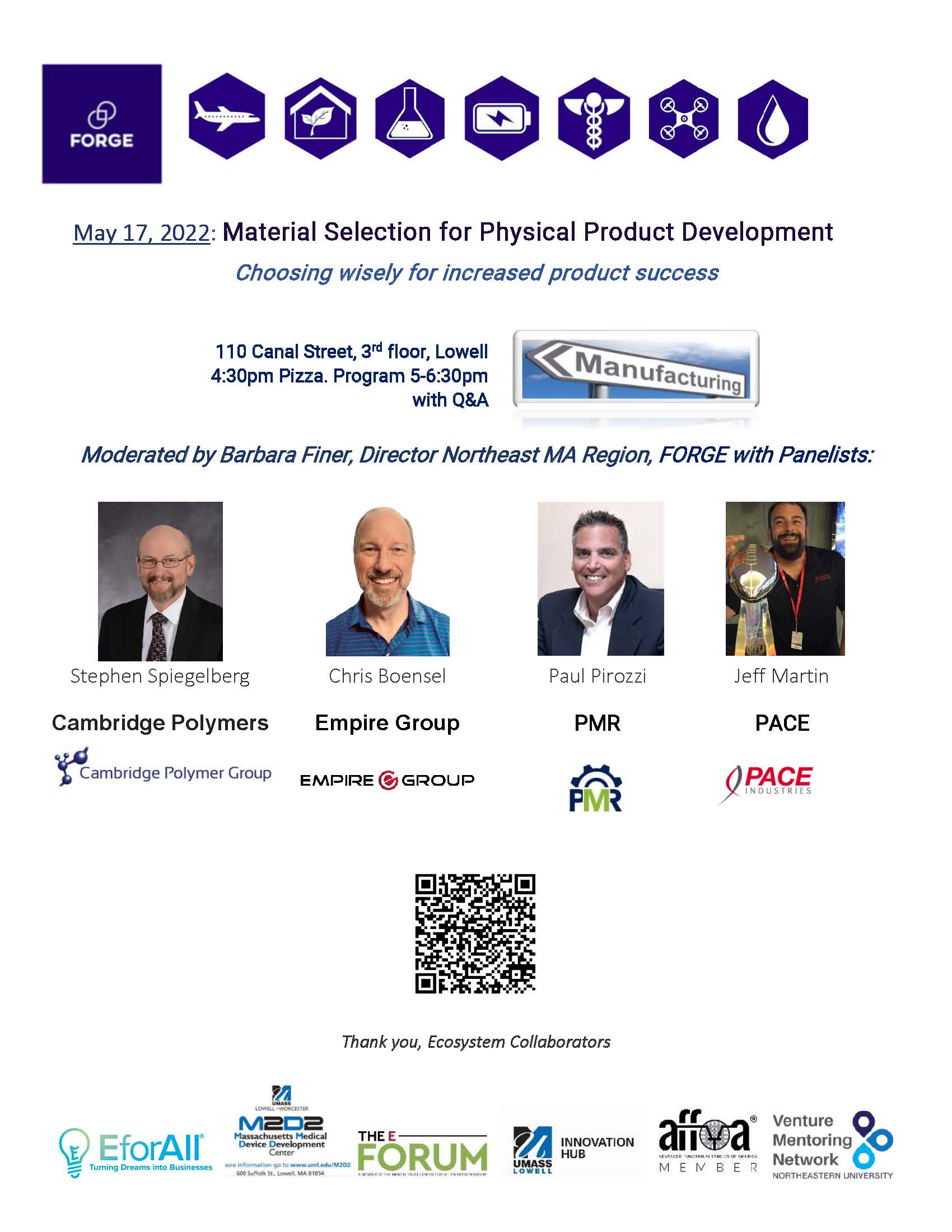 Material selection plays an essential role in the success or failure of your product. Materials experts (including CPG President Stephen Spiegelberg) discuss strategies for choosing the best material for your product's application. The panel will cover: medical device considerations, biomaterials and composites, molded parts and consumer products, subsystem connections, harsh environment considerations, additive manufacturing use cases and more. Don't miss this opportunity for free medical device and product development advice (not to mention free pizza). 
Date
Tuesday, May 17, 4:30 -6:30 p.m.
Location 
Innovation Hub at UML. 110 Canal Street, 3rd floor. Lowell, MA 01853
Parking 
Canal Street is open all the way through to a new parking lot and HCID garage behind #110 (and new #201 Canal apartments).  Meters run in 2 hour blocks until 6 p.m.
Food
Vegetarian and non-vegetarian pizza and soda
Register 
Register for the panel here.