May 12, 2023
Highlights from the ASTM F04 Workshop on Medical Device Cleaning Limits 2023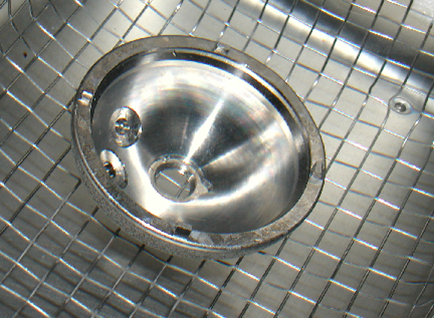 Committee F04 on Medical Devices sponsored a workshop on discussion setting limits for residues on medical devices during cleaning validation on May 9, 2023 in Denver, CO. The conference was organized by Stephen Spiegelberg (Cambridge Polymer Group) and Ralph Basile (Healthmark), and included presenters from testing laboratories, device manufacturers, material manufacturers, regulators, toxicologists, and cleaning consultants.
Randy Thoma (Veeasquared) presented a historical perspective on the Sulzer Interop recall in the early 2000s, which prompted the formation of the cleaning task group in ASTM. Jeff Rufner and Ben Grosjean (Zimmer) discussed how to leverage residues in clinically-successful devices in establishing acceptance limits. Allan Kimble (J&J) focused his talk on test methods and their suitability towards patient safety. 
Becky Bader (Cambridge Polymer Group) presented a summary of standards related to particulate levels and measurement techniques and gaps in this standardization. A presentation by Daniel Curtin (Edwards Lifesciences) focused on designing a cleaning validation approach for multi-component cleaning processes. Boopathy Dhanapal presented the current information on ISO standards related to cleaning and levels. Clement Cremmel (Ultraschall) described ultrasonic cleaning and examples of establishing limits in cleaning metallic devices. Reto Luginbuehl (Blaser) described chemical deformation of lubricants and the use of toxicology data to determine limits. Barbara and Ed Kanegsberg (BFK) talked about cleaning standards. 
In the afternoon, Isaac Mohar (Gradient) discussed how toxicology is used to establish limits, which was continued in the next talk by Robert Mueller (Nelson Labs), who presented on the use of ISO 10993-18/17 for establishing limits. Terra Kremer (J&J) led a discussion on the using of the Spaulding classification system to establish limits for re-usable devices. The discussion of re-usables continued with a talk about cleaning dental products by Spiro Megremis (ADA Science and Research Institute), and a study of test soils for cleaning validation by Stephen Morris (Stryker).
The day finished with a talk by Terry Woods (FDA) on the FDA's use and reliance on standards, followed by a group discussion of gaps in standards and the need for additional standards related to setting limits. This work will be conducted within task group F04.15.17.
CPG consults with clients on a regular basis in cleaning assessment and validation.  Contact us for more information on how we can help you.