April 4, 2017
CPG Receives ISO 17025 Accreditation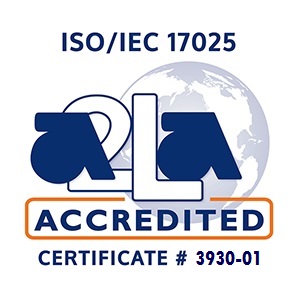 Cambridge Polymer Group is pleased to announce ISO/IEC 17025:2005 accreditation by the American Association for Laboratory Accreditation (A2LA).
ISO/IEC 17025:2005 is the international standard by which a testing laboratory's commitment to quality and technical competence is evaluated. ISO 17025 includes ISO 9001 standards and adds higher level requirements, specific to testing laboratories. CPG underwent a thorough assessment of its quality management processes and competency to perform chemical testing. 
Cambridge Polymer Group achieved ISO/IEC 17025:2005 accreditation by demonstrating its compliance with the standard and A2LA accreditation requirements. This accreditation is further evidence of CPG's commitment to quality and technical expertise.  Our dedication to quality is an integral part of our strategy of being recognized as the premier contract research organization in North America, offering a full range of contract research services, excellent technical support and innovative products.
In addition to the ISO/IEC 17025:2005 accreditation, CPG is certified to ISO 9001:2015.
About A2LA
A2LA is the largest U.S.-based, multi-discipline accreditation body with over 35 years of experience providing internationally recognized accreditation services and quality training. A2LA's world-class accreditation services encompass testing and calibration laboratories, medical testing laboratories, inspection bodies, proficiency testing providers, reference material producers and product certification bodies. Organizations are accredited to international standards and field-specific requirements developed with government and industry collaboration.