CPG Events
Upcoming Trade Shows and Events
February 11-13 - MD&M West 2020, Booth 435

Stop by Booth 435 at MD&M West 2020 in Anaheim, California.
March 15-19 - Society of Toxicology 59th Annual Meeting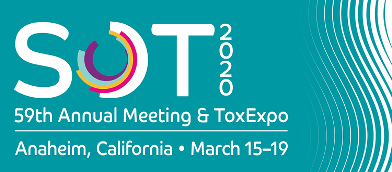 March 16, 8-10:45 a.m.
CPG Research Scientist Adam Kozak presents as part of a joint workshop with Gradient and the FDA: Known Unknowns: Challenges and Approaches for Handling Chemical, Hazard, and Regulatory Uncertainty in Medical Device Safety Assessments at the SOT 59th Annual Meeting in Anaheim, California.
May 19-24 - World Biomaterials Congress 2020
VP of Research Gavin Braithwaite presents Tunable Injectable Degradable Hydrogel for Temporary Retinal Tamponade with Physiological Benign Crosslinking at the 11th WBC 2020 in Glasgow, Scotland.