CPG Events
Upcoming Trade Shows and Events
May 14  - ASTM WORKSHOP ON ACCELERATED AGING METHODS AND TESTING TECHNIQUES FOR MEDICAL DEVICES 

On Tuesday, May 14, 1-5 p.m. CPG President Stephen Spiegelberg co-chairs an accelerated aging workshop, sponsored by ASTM Committee F04 on Medical and Surgical Materials and Devices, in Denver, Colorado.
1:50 p.m. Don't miss CPG Research Scientist Norma Turner's presentation "Differentiating the effects of temperature and elevated oxygen pressure on accelerated aging of UHMWPE"
May 15-16  - BIOMEDevice 2019, Booth 115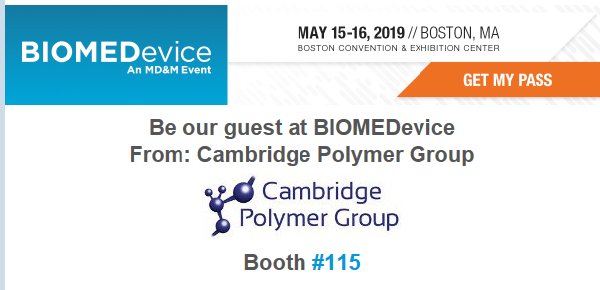 Stop by Booth #115 at BIOMEDevice, from 10 AM- 4 PM at the Boston Convention and Exhibition Center, 415 Summer St., Boston.  
June 11-13  - MDM East 2019, Booth 646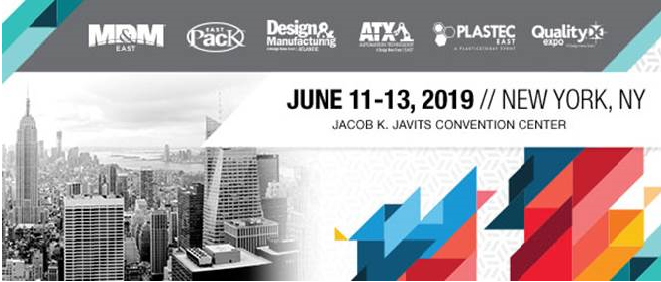 Visit CPG at MDM East 2019, Booth #646 at the Javits Center, 655 W 34th St, NYC.